TOD-500
- Digital Tire Measuring Instrument
Measuring Instruments for RAIL WAY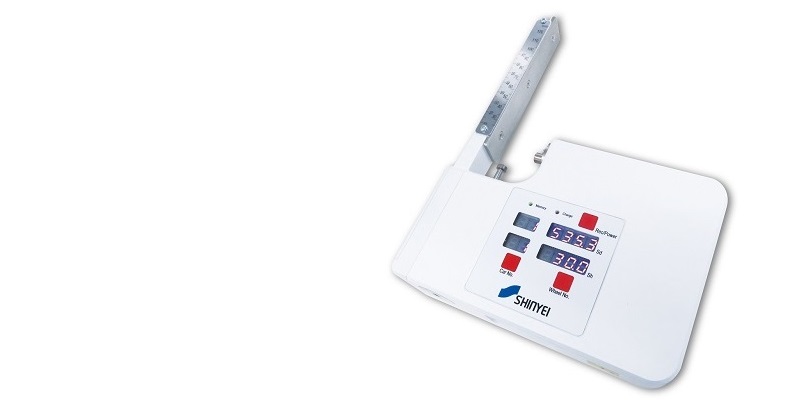 Product outline
TOD-500 can measure the flange height and its thick-ness (or the distance from the centre of axis simulta-neously) just by setting the instrument along the tire and pushing one button. Based on the theoretical side, it also can measure the tire thickness. Its LED display shows the result even in dark places.
Features
High accuracy by contact type displacement gage
Easy-treatment weight and design
Simple usage by buttons
Bright monitoring via LED display
Long life with built –in chargeable Battery
Double sided display
Auto-power-off function
Max. 128 data Memory
How to use
1. Put the guide along the inside of the tire.
2. Slide TOD-500 toward tire. (to measure the flange height)
3. Push the horizontal attachment. (to measure the flange thickness)
4. Adjust the position vertically against the tire
5. Press [set] button once.
*To prevent power loss, it would be turned off automatically if no buttons have been pushed in 30 seconds.

Specification
Model
TOD-500
Maximum measuring length (mm)
15
Range of measurement (mm)
Flange height
25 ~ 40
Distance from the axis center
[Type1] 516 ~ 531
Distance from the axis center
[Type2] 701 ~ 716
Flange thickness
[Type3] 21 ~ 36
Tyre thickness (mm)
Direct scale reading type 25 ~ 125 (0 ~ 100 is also available).
Measuring point (mm)
65 from the tyre inside surface
Measurement position (mm)
10 or 13 down from the tread of measuring point
Measurement Sensor
Contact type displacement gage
Measuring resolution (mm)
0.1
Display
7 segments, Red LED
Display contents
Car number 01 ~ 16 / Wheel number 1 ~ 8
Distance from center of wheel axis (Minimum unit 0.1 mm) / Flange height (Minimum unit 0.1 mm)
USB output
Data / Car number / Wheel number / Distance from center of wheel axis / Flange height
Store data capacity
16 cars × 8 wheels = 128 data
Battery duration
6 hours
Power source
Ni-MH rechargeable batteries chargeable via USB typeB
Size(mm)
W245×D179.5×H37.5
Weight(kg)
1.2